Hand-built and supported in the US by trading PC experts, Orbital Trading Computers offer unbeatable performance & reliability at industry low prices. 
Call 877-976-7510 to speak to a configuration expert straight away. Mon-Fri 8-5 PST.
Email us 24/7. Tell us about your trading setup and we'll recommend the best possible system for your unique needs.
In stock for rapid shipping
About Our Trading Computers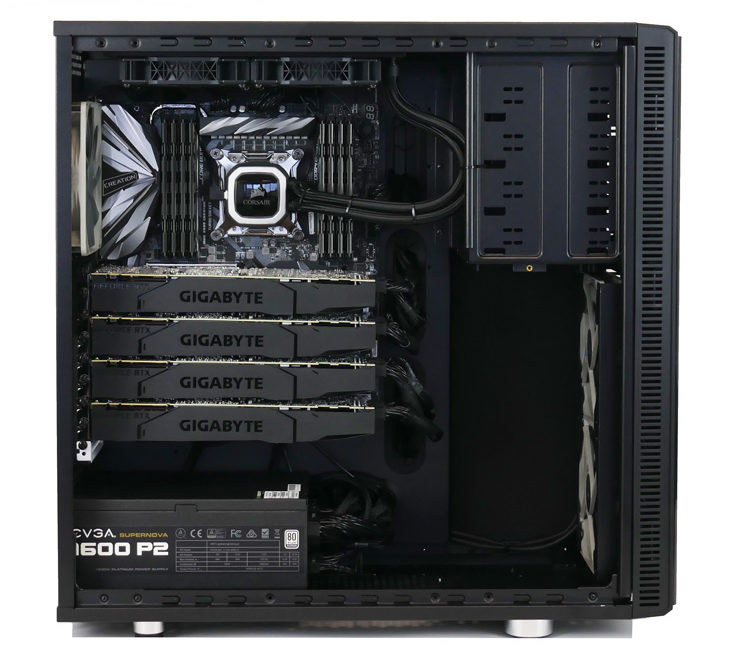 The Fastest Day Trading Computers
Built To Your Specifications
In today's fast paced financial markets, no facet of your trading system is more important than your computer. Orbital Computers has developed a unique selection of stock trading computers that place a specific emphasis on reliability and optimal performance while still keeping the price as low as possible. Every Orbital trading computer is hand built in the US by detail oriented expert technicians and designed specifically to help you become a more profitable trader!
Orbital Computers - Highest Rated Trading Computer Manufacturer
Don't take our word for it, read what our customers have to say.

"This computer is so quiet and fast without a single issue. Price is very competitive. I would recommend their comptuers to anybody, you can trust Orbital Computers. Tried and Tested."

"With Orbital, you have a trusted, knowledgeable friend in your court. When I began researching trading computers for best price, speed and customer service, it didn't take long to decide on Orbital and leave the others in the dust. "
* Multi-Monitor Arrays are available with every trading computer – select a PC above to configure your complete trading system.
² The Intel Core i9 with 8 cores, 16 threads at 5.30GHz is an available option with the X2000 Workstation – click 'customize and buy' above to configure.
* CPU specs listed are the max options available, not necessarily the default options. Click Customize and Buy above to configure the CPU specs for your PC.
All Orbital Trading Computers come standard with multi-monitor capability and can easily be upgraded to support up to 12 monitors. Simply select the appropriate video card option on the 'configure now' pages. We've perfected our video card configurations to offer maximum multi-monitor expandability, dependable reliability, and near silent operation, all at industry low prices. Configure your new day trading computer system with up to 12 high-resolution monitors and round off the package with an all metal construction monitor stand. Click here to quickly compare our powerful selection of trading PCs or contact us for a personalized recommendation.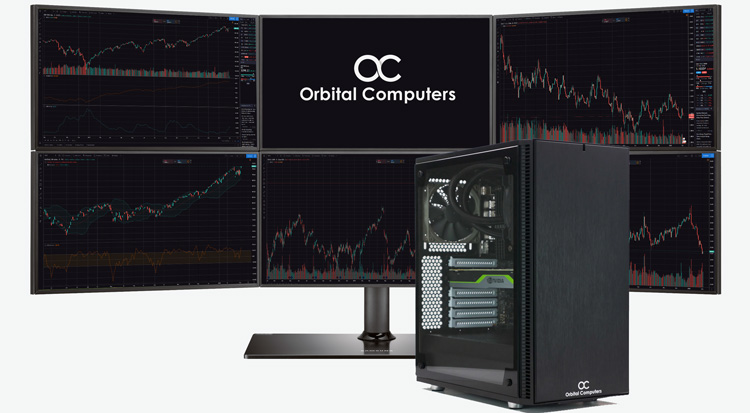 Highest-Frequency Intel Core i7 and i9 Processors
Every Orbital Day Trading Computer comes with the highest performance and highest reliability CPU options possible within the given price range. All of our Intel based trading computers can be configured with Hyper-Threading Technology which doubles the number of virtual processing cores of your Central Processing Unit (CPU), aiding in the extensive multi-tasking that trading requires. If you're using many indicators (10+), several platforms, and/or performing frequent backtesting, then Hyper-Threaded Core i7 or i9 Processors are highly recommended for you.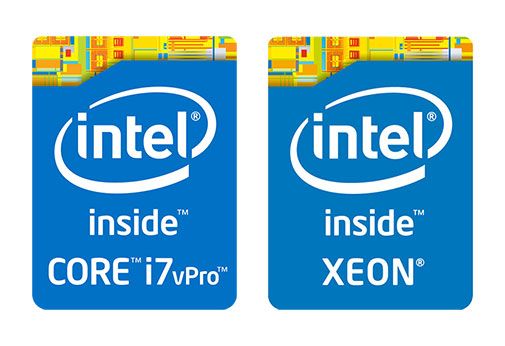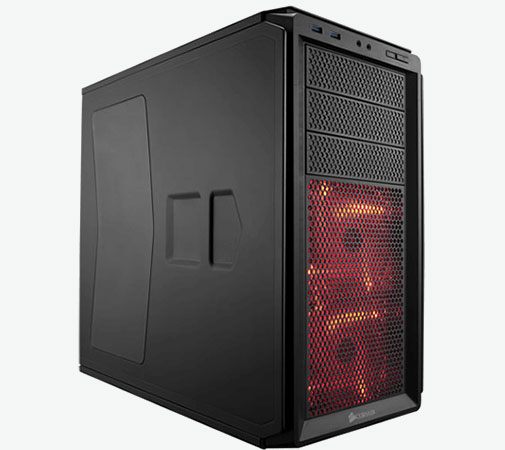 Industry Leading Warranty & Support Standard
Providing top-notch technical support is our main long-term priority. All support is provided by Orbital Computers' own skilled in-house employees – we NEVER outsource our support! We understand trading and appreciate how important immediate tech support can be to an active trader. Trade with the peace of mind that your Orbital Trading Computer is built with the highest quality components and supported by US-based, in-house, experienced traders and computer specialists. Every Orbital Trading PC comes with our comprehensive warranty which includes free lifetime tech support, lifetime labor & 3-year parts warranty, and 1 year advanced express parts replacement. None of our competitors' support programs stack up. To ensure 100% reliability and stress-free Plug-and-Play operation, every trading system we build undergoes extensive nondestructive stress and stability testing for up to 72 hours.
We are so confident that our day trading computers are the lowest priced, highest performing PCs available, that if you find a lower priced trading computer from any other online source, we will beat their price – simply email us the link and we'll take it from there. We understand that choosing a new trading computer is not a simple task with the number of options available. Contact us and let us know your budget and requirements. We'll put together the fastest, most reliable trading PC at the lowest price possible. Our goal is to save you money by recommending the most cost-effective solution for your unique needs. We really want to get you the best trading computer at the lowest price possible!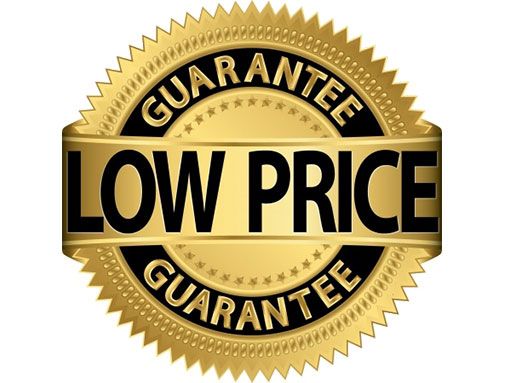 Extensive Quality Control - Build/Test Tracking
We know every Orbital Computers Workstation will be put through the ringer on your intensive productivity apps including NinjaTrader, TradeStation, ThinkorSwim, and more. With that in mind, every Orbital Workstation receives extensive stress testing, temperature monitoring, and benchmarking to ensure your new workstation is operating at peak performance. As the build progresses into the stress testing and validation phase, we can email you a link where you can monitor stress testing progress, see photos of your PC, and get valuable information on BIOS modifications and driver versions installed. Every single Orbital Computer we build gets this personal touch which contributes to our philosophy of Stability First.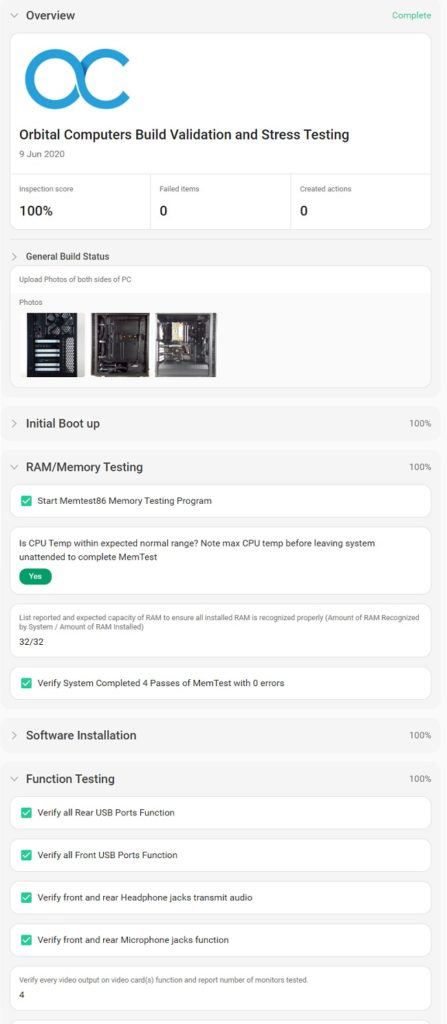 Select A Trading Computer
Click here to compare our powerful Stock Trading Computers or contact us for help decided which parts to choose.