Purpose-Built Maya Workstations
Hand-built and supported in the US, Orbital Computers' Maya Workstations provide unrivaled 3D Modeling, rendering, and animation performance at unbeatable prices. Experience the Orbital Computer today!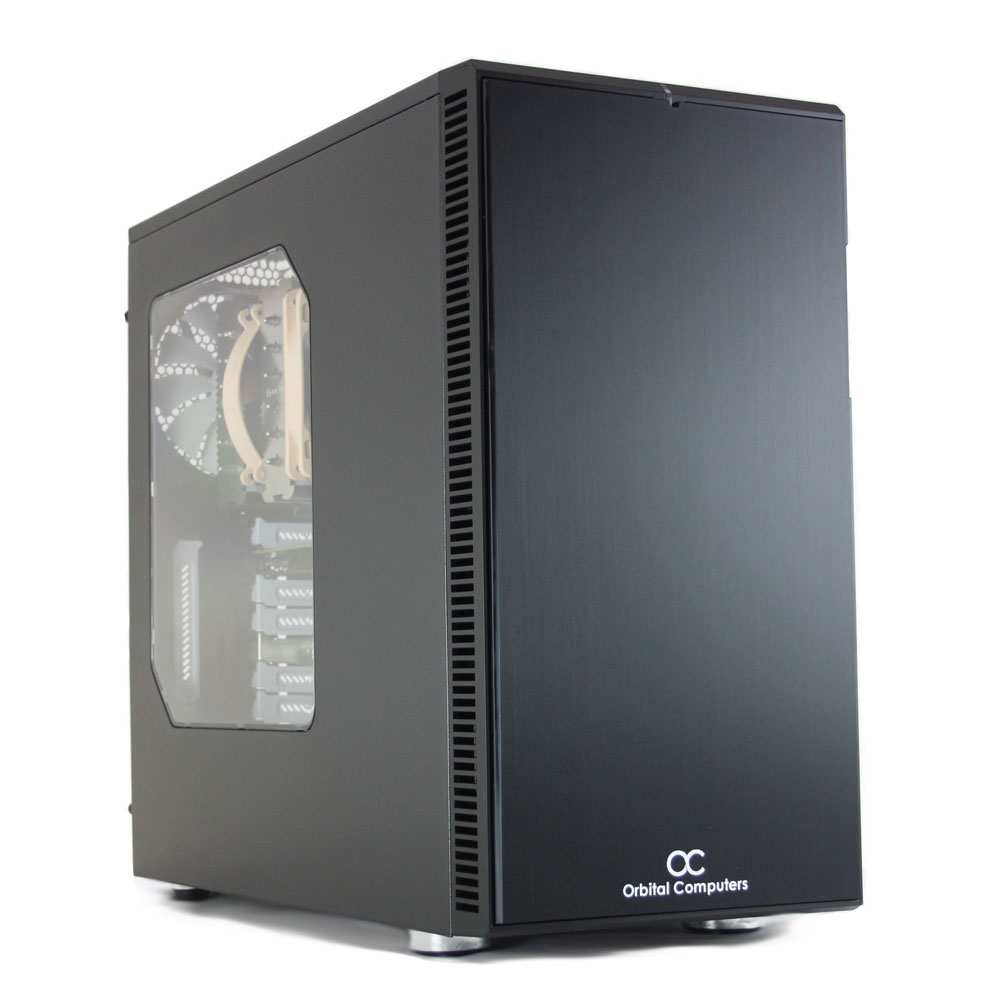 Built To Your Specifications
Maximize productivity with an Orbital Computers Maya workstation computer. Custom-built specifically for digital content creation professionals and offered at industry low prices, Orbital Computers has the right 3D modeling workstation for you. Contact us today for a personalized build based on your unique needs or configure a system with our online tool. You'll find our Single and Dual CPU workstations are the highest performance, lowest priced systems around – guaranteed.
FREE SHIPPING • ROCK SOLID COMPONENTS • INDUSTRY-LEADING WARRANTY
Recommended Maya Workstations
Hand-built and supported in the US, Orbital Computers' exceptionally well-priced Workstation PCs offer industry-leading performance and reliability.
Best Value
Orbital C1000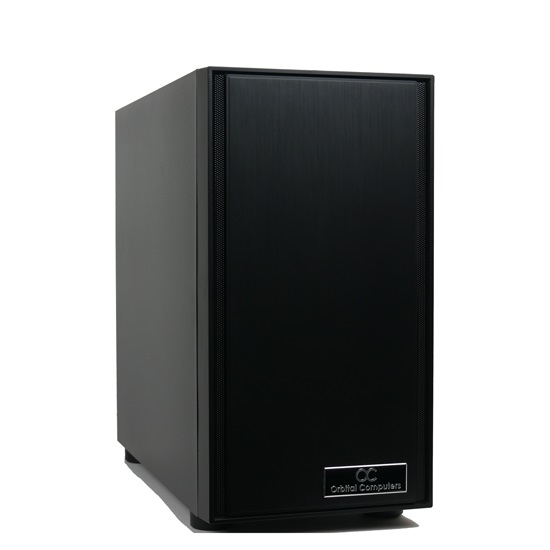 Cost Effective workstation for most CAD, CAM, and Content Creation professionals. Best Bang-For-Buck. User upgradable for future expansion.
13th Gen Intel Core i5/i7
Up To 12 Cores, 20 Threads, 4.9GHz
Nvidia Quadro or RTX GPU²
Up to 128GB DDR4 RAM
Recommended
Silenced C2000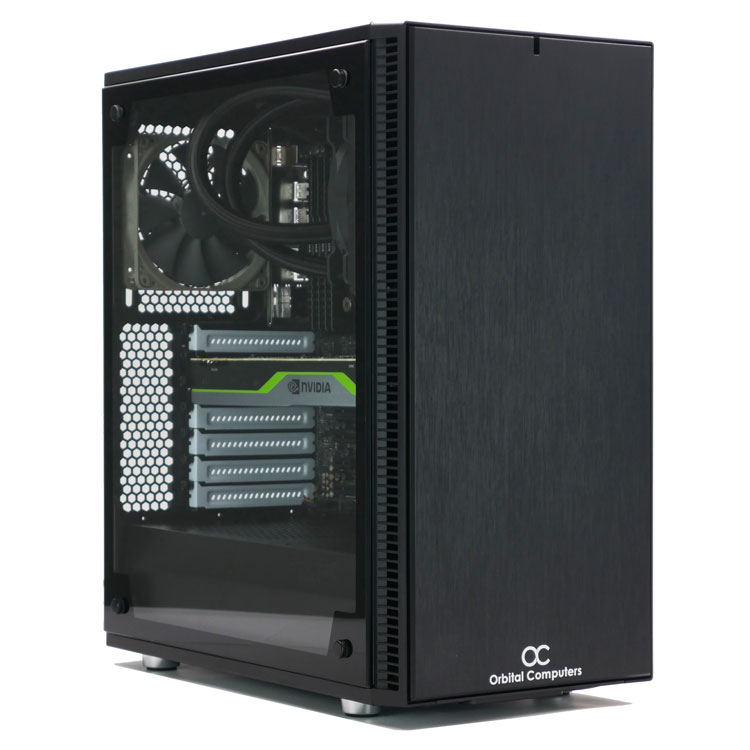 Highly recommended workstation with up to Intel Core i9 14900KF - Fastest Single-Thread PC. Generally provides the most usable performance possible for most tasks by optimizing single-thread speeds.
Up to Intel Core i9 14900K
Up to 24 Cores, 32 Threads, 6.0GHz³
Nvidia Quadro or RTX²
Up to 192GB DDR5 RAM
For Rendering & Simulation
Orbital GPU Pro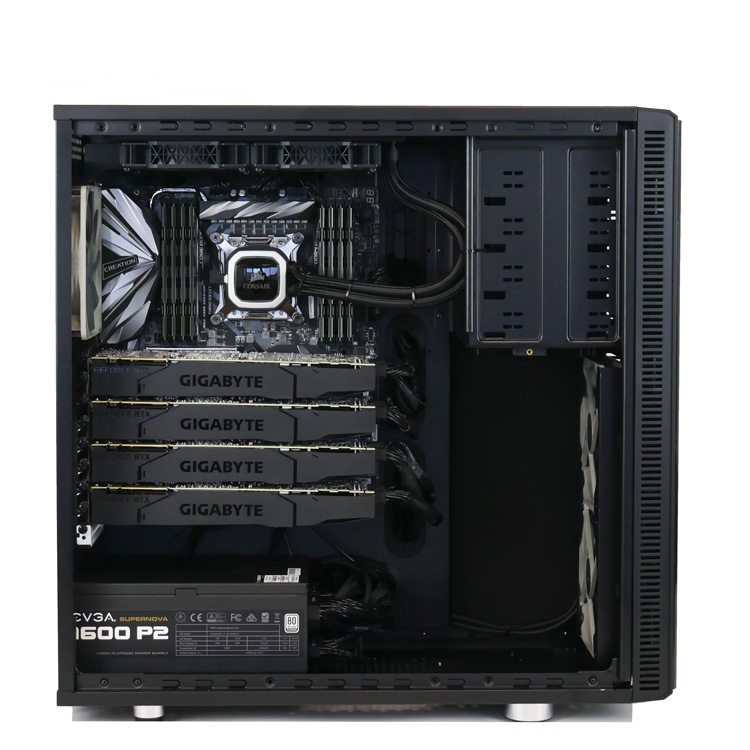 AMD Threadripper Pro Based Rendering, Simulation, and Artificial Intelligence / Machine Learning & Computation PowerHouse - Configurable up to 96 Cores, 192 Threads, and 4x Nvidia RTX GPUs.
AMD Threadripper Pro 'Storm Peak' CPUs
Up to 96 Cores 192 Threads 5.3GHz*
Up to 4x Nvidia RTX GPUs
Up to 2TB ECC RAM
¹ Free shipping to the contiguous 48 states, international shipping available. Sales tax is only collected for orders shipped within Washington State.
² The full selection of NVIDIA Quadro Professional Video Cards and Nvidia GeForce RTX cards is available with every workstation – select a system above to configure. If you need a card that isn't listed on the site, contact us.
³ The Intel Core i9 is an option on the C2000.
The Orbital Computers Difference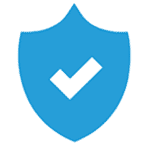 INDUSTRY-LEADING WARRANTY
3+ years parts and 5 years labor coverage included at no extra cost on all Orbital Computers.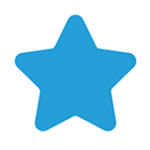 PREMIUM COMPONENTS
Our engineers test components from all manufacturers and only the best hardware makes the cut and each PC is individually stress tested before shipment.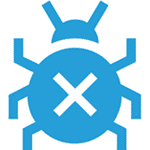 ZERO BLOATWARE
We never install excess software like the mainstream brands. Just a clean, machine, tuned to perfection and ready to go out of the box.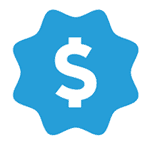 LOWEST PRICES GUARANTEED
Each Orbital computer is purpose-built to match your workload. This is key to making our machines faster and lower priced than the competition.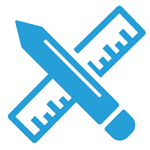 TAILOR MADE FOR YOUR PROJECTS
Every Orbital computer is configured for the precise types of projects it will be handling. Contact us for a personalized build quote.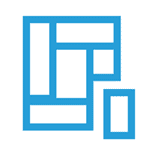 MODULAR BUILDS
Our modular approach allows for fast and easy upgrades and repairs. Our desktops never use proprietary components, and are designed with upgradability and ease of use in mind.
Hand-Picked Maya Configurations
Autodesk Maya and other 3D modeling/animation programs place diverse demands on modern workstation hardware. Orbital's extensive experience with Autodesk Maya and other 3D modeling programs enables us to optimize workstation performance while minimizing cost. Contact us today for a one on one free build consultation to ensure your new Orbital Workstation will meet your performance needs and keep costs to a minimum. We perform rigorous in-house benchmarking of different feature sets and new PC hardware to find the ideal configurations for 3D modeling, animation, and rendering workloads.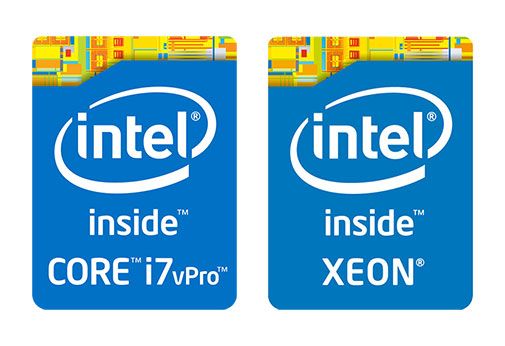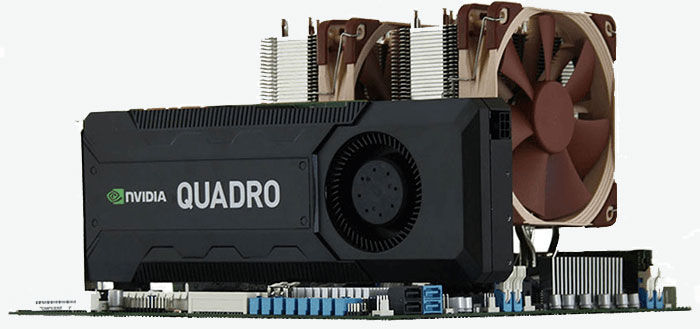 We exclusively use NVIDIA Quadro and GeForce RTX graphics cards in our 3D Modeling, Animation, and Rendering workstations. All our systems support multiple GPUs to enable scalable GPU rendering performance. Outfitted with the latest GDDR6 high bandwidth memory, and tailored to your specific project workflow, our GPU selection is designed to accelerate your creation. Contact us today for help deciding which GPU is ideal for your next Orbital Maya Workstation.
Click here to compare our powerful CAD/CAM/CAE/DCC Workstation computers or contact us for help decided which parts to choose.