Recommended Revit Workstations
Hand-built and supported in the US, Orbital Computers' exceptionally well-priced Workstation PCs offer industry-leading performance and reliability.
Best Value
Orbital C1000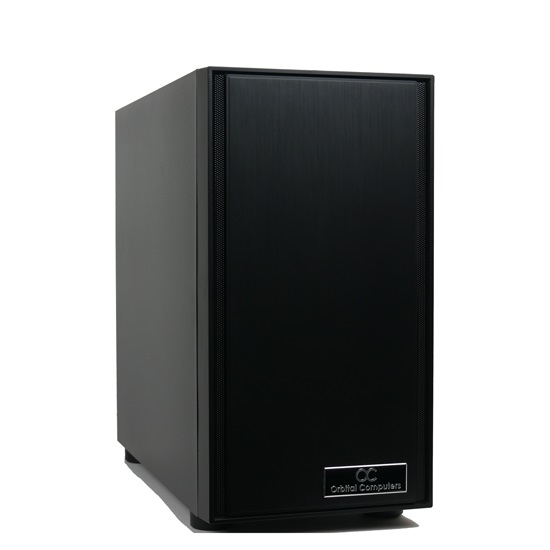 Cost Effective workstation for most CAD, CAM, and Content Creation professionals. Best Bang-For-Buck. User upgradable for future expansion.
13th Gen Intel Core i5/i7
Up To 12 Cores, 20 Threads, 4.9GHz
Nvidia Quadro or RTX GPU²
Up to 128GB DDR4 RAM
Recommended
Silenced C2000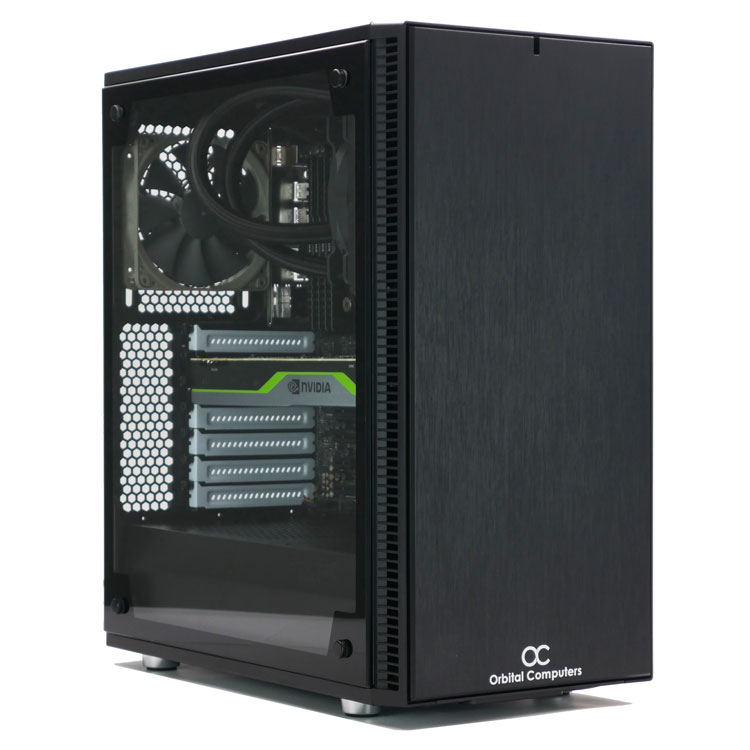 Highly recommended workstation with up to Intel Core i9 14900KF - Fastest Single-Thread PC. Generally provides the most usable performance possible for most tasks by optimizing single-thread speeds.
Up to Intel Core i9 14900K
Up to 24 Cores, 32 Threads, 6.0GHz³
Nvidia Quadro or RTX²
Up to 192GB DDR5 RAM
For Rendering & Simulation
C3000 Pro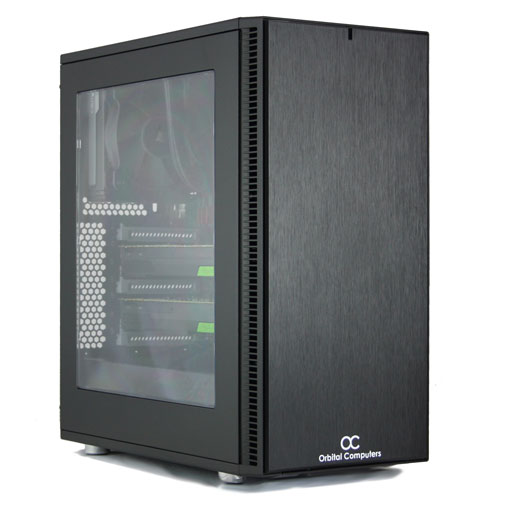 Fastest multi-thread workstation with up to 18 cores & 36 threads. Best for Rendering & Simulation
Intel Core i7/i9 Extreme X299
18 Cores 36 Threads 4.8GHz*
Up to 4x Nvidia Quadro and RTX GPUs²
Up to 256GB DDR4 RAM
¹ Free shipping to the contiguous 48 states, international shipping available. Sales tax is only collected for orders shipped within Washington State.
² The full selection of NVIDIA Quadro Professional Video Cards and Nvidia GeForce RTX cards is available with every workstation – select a system above to configure. If you need a card that isn't listed on the site, contact us.
³  The Intel Core i9 10900K at 5.30 GHz Turbo is an available option with the C2000 Workstation. the C2000 includes the i7 10700K, 8 cores, 16 threads, 5.1 GHz Turbo by default.
Orbital Revit Workstations - Built For BIM
Hand-built and supported in the USA by CAD experts, Orbital Computers' Revit Workstations offer unparalleled 3D performance for all Revit workloads
Configuration Recommendations
Revit requires a strong mix of single-threaded and multi-threaded CPU performance to operate at its peak. Single-threaded CPU performance is important for model manipulation and general design tasks. This specification is determined by a CPU's operating frequency, a value given in GHz. The higher the GHz value, the faster single-threaded tasks will process. Many Revit tasks are multi-threaded, meaning they can make use of multi-core CPUs up to 16 cores. Multi-threaded tasks including rendering, many point-cloud operations, and heavy multi-tasking. A very solid system recommendation would be the Orbital Silenced C2000, which has up to 10 cores & 5.3 GHz Max Turbo Frequency. For maximum rendering and point cloud performance, the Orbital C3000 Pro with an i9 CPU would be recommended as the increased number of CPU cores will significantly speed up multi-threaded task processing.
For most users, the Orbital Silenced C2000 is the recommended base workstation for Revit. The C2000 is available with the fastest single-threaded Intel Core i7 CPU while still maintaining a healthy amount of CPU cores/threads. For Revit users who perform heavy rendering or are working on extremely complex models (e.g. large commercial buildings, large point-clouds, etc), we recommend the C3000 Pro with an Intel Core i9 CPU that offers more cores/threads with a high operating frequency.
A fast solid state drive (SSD) is included by default on all Orbital workstations. Fast drives will help improve file loading, saving, and transferring times. For most Revit workstations, we recommend at least a 500GB solid state drive for your operating system and all programs, as well as a traditional hard drive as needed for long-term storage of spare data. We also offer Samsung M.2 NVMe PCI-e SSDs which operate at speeds nearly 5-6 times faster than normal SSDs for maximum storage performance. M.2 SSDs will provide major improvements in point-cloud operations as that data may be streaming to/from the disk while running Revit.
AutoDesk specifically recommend the Nvidia Quadro line of professional workstation graphics cards, however, Orbital Computers has found through testing and supporting AutoCAD workstations over the years that Nvidia's RTX GeForce cards work very well for AutoCAD as well. The GeForce cards provide considerably more performance per dollar as compared to the Quadro cards so feel free to choose either the Quadro or GeForce card for your workstation. For light to heavy 2D AutoCAD workloads, the Nvidia P620 is recommended. For moderate 3D workloads, the Quadro P2200 or GeForce RTX 2060 is ideal. For very heavy 3D workloads, the Nvidia Quadro RTX 4000 or GeForce RTX 2080 Super are recommended for their increased video-RAM capacity and greater number of CUDA processing cores which will enable larger, more detailed 3D scenes to be edited and manipulated with higher frame rates. Our RTX-based CAD systems are shipped with Nvidia's Studio Drivers, which are designed to operate flawlessly with modern high-end CAD packages. 
Revit memory requirements are determined by how large and complex your model is and how extensive you want your edit history to be. For most people, 32GB of RAM should be enough, but if your workload is particularly large, complex, or detailed, you may want to increase the RAM capacity to 64GB. It is important to configure the system with enough RAM such that Revit never runs out of memory capacity. If Revit runs out of RAM, the data spills over to the paging file, which will have a negative impact on performance. All Orbital Computers Workstations are designed to be user expandable with non-proprietary memory modules; that way you can start with a lower RAM capacity to keep costs down and upgrade as needed in the future. All RAM used by Orbital comes with a manufacturer's lifetime warranty on parts.
Orbital Computers has been a leading professional workstation computer builder for over 5 years. We only build with the highest quality components, providing maximum performance, unbeatable reliability, and industry-leading in-house tech support, free for life. All Orbital Computers Workstations are built and supported in the USA.
The Orbital Computers Difference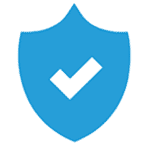 INDUSTRY-LEADING WARRANTY
3+ years parts and 5 years labor coverage included at no extra cost on all Orbital Computers.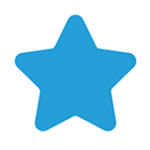 PREMIUM COMPONENTS
Our engineers test components from all manufacturers and only the best hardware makes the cut and each PC is individually stress tested before shipment.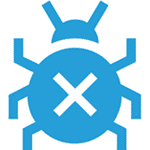 ZERO BLOATWARE
We never install excess software like the mainstream brands. Just a clean, machine, tuned to perfection and ready to go out of the box.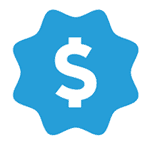 LOWEST PRICES GUARANTEED
Each Orbital computer is purpose-built to match your workload. This is key to making our machines faster and lower priced than the competition.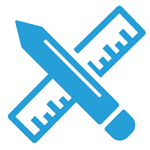 TAILOR MADE FOR YOUR PROJECTS
Every Orbital computer is configured for the precise types of projects it will be handling. Contact us for a personalized build quote.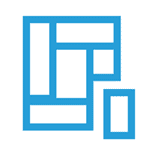 MODULAR BUILDS
Our modular approach allows for fast and easy upgrades and repairs. Our desktops never use proprietary components, and are designed with upgradability and ease of use in mind.
What Our Customers Are Saying

"This computer is so quiet and fast without a single issue. Price is very competitive. I would recommend their comptuers to anybody, you can trust Orbital Computers. Tried and Tested."

"With Orbital, you have a trusted, knowledgeable friend in your court. When I began researching trading computers for best price, speed and customer service, it didn't take long to decide on Orbital and leave the others in the dust. "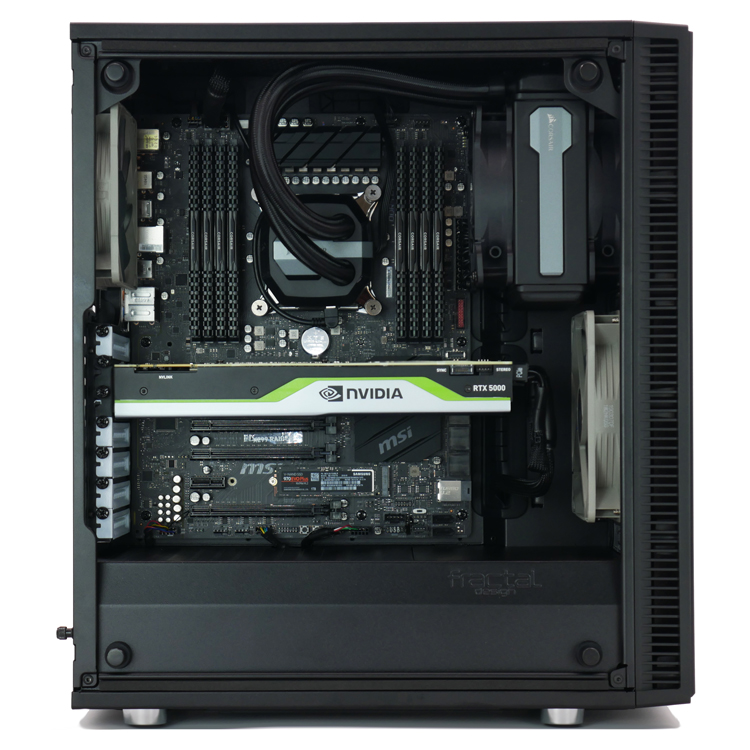 Serious Workstation PCs For Serious Professionals
Built and Supported in America, Orbital Computers Workstations are serious workstations designed for serious work. We don't cut corners. We put Stability First on all our workstation PCs. We know you rely on your PC to get your job done and we take that very seriously. Maximum up-time, peak performance, and unyeiling reliability is the promise we make to you.
Give us a call at 877-976-7510 and tell us about your project requirements. We'll provide a free detailed system consult right away to ensure that your new hardware matches your software's requirements perfectly. You'll reach our Mukilteo WA office and will be connected to an in-house configuration expert straight away. You can also email us your questions and requirements for a quick response.