Audio Production Workstations
Hand-built and supported in the US, Orbital Computers' exceptionally well-priced Workstation PCs offer industry-leading performance and reliability.
Call 877-976-7510 to speak to a configuration expert straight away. Mon-Fri 8-5 PST.
Email us 24/7. Tell us about your workflow and we'll recommend the best possible system for your unique needs.
TESTED IN HOUSE WITH DAWs • ROCK SOLID COMPONENTS • INDUSTRY-LEADING WARRANTY

BUILT, TESTED, AND SUPPORTED IN AMERICA
Read our Audio Workstation Hardware Blog Posts To Learn More
About Our Audio Production PCs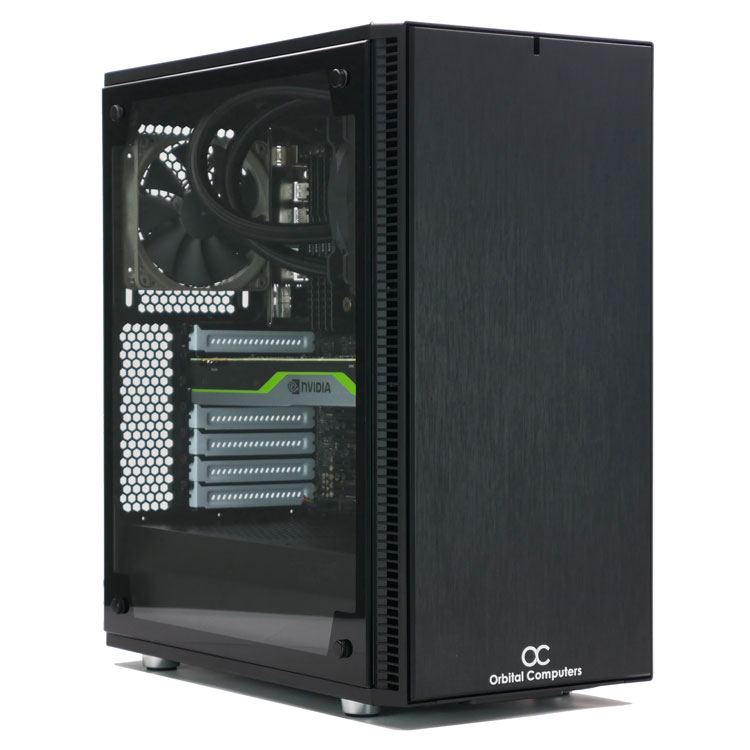 Built To Your Specifications
For any modern musician or audio engineer, your computer is the heart of your whole studio. Orbital Computers has developed a unique selection of audio production computers that place a specific emphasis on maximum silence, reliability and optimal performance while still keeping the price as low as possible. Every Orbital workstation is hand built in the US by detail-oriented expert technicians and designed specifically to remove all of the headaches and let you focus on your production!
What Our Customers Are Saying

"This computer is so quiet and fast without a single issue. Price is very competitive. I would recommend their comptuers to anybody, you can trust Orbital Computers. Tried and Tested."

"With Orbital, you have a trusted, knowledgeable friend in your court. When I began researching trading computers for best price, speed and customer service, it didn't take long to decide on Orbital and leave the others in the dust. "
The Orbital Computers Difference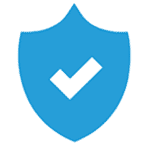 INDUSTRY-LEADING WARRANTY
3+ years parts and 5 years labor coverage included at no extra cost on all Orbital Computers.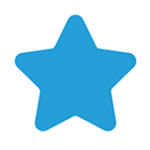 PREMIUM COMPONENTS
Our engineers test components from all manufacturers and only the best hardware makes the cut and each PC is individually stress tested before shipment.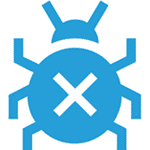 ZERO BLOATWARE
We never install excess software like the mainstream brands. Just a clean, machine, tuned to perfection and ready to go out of the box.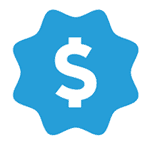 LOWEST PRICES GUARANTEED
Each Orbital computer is purpose-built to match your workload. This is key to making our machines faster and lower priced than the competition.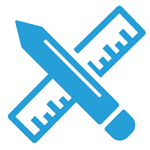 TAILOR MADE FOR YOUR PROJECTS
Every Orbital computer is configured for the precise types of projects it will be handling. Contact us for a personalized build quote.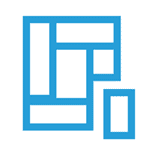 MODULAR BUILDS
Our modular approach allows for fast and easy upgrades and repairs. Our desktops never use proprietary components, and are designed with upgradability and ease of use in mind.
Audio Production Workstation PCs
Configuration Recommendations
The CPU is the most important part of any audio production workstation. Based on Orbital's in-house testing, the ideal audio-editing PC needs to exhibit a solid mix of both single and multi-threaded performance. Most DAWs scale reasonably well with the number of CPU cores for certain tasks like rendering, but they still require a high operating frequency (value given in GHz) for maximum performance. In our testing, we found the i9 on the Silenced Q2000 to be the top of the line option, compared to CPUs like the AMD Ryzen. Even though the i9s tend to have fewer cores, the extremely high operating frequency gives them an edge over more expensive options. Intel i7 CPUs provide nearly the same performance as the i9s at several hundred dollars cheaper. Intel CPUs also carry the benefit of being the industry standard technology that audio production software is built on, possessing the utmost reliability and compatibility possible (which can be important as some users report compatibility issues with certain plug-ins on non-Intel CPUs).
The main benefits of having a strong, reliable CPU come in performance improvements in real-time playback and from exporting work to an audio file, such as a WAV or MP3. If the CPU is not strong enough, some shortcuts may be necessary for certain tasks to compensate for the weak CPU, such as the "bounce in place" function (similar to "freezing" in some other DAWs). These shortcuts can add extra steps that can break creative flow or that focus on the perfect sound. Using a strong CPU also means "the sky's the limit" on as many processing intensive plug-ins, synthesizers, EQs, compressors or effects as desired. For audio producers who tend to run very processing heavy workflows, the best upgrade option is the Intel Core i9.
A fast solid state drive (SSD) is included by default on all Orbital workstations. Fast drives will help improve file loading, saving, and transferring times. For Audio Production workstations, we recommend at least a 500GB solid state drive for the operating system and all programs, as well as a traditional hard drive as needed for long-term storage of spare data. The Orbital Silenced Q2000 includes an unbelievably fast Samsung 980 PCI-e NVMe SSD which operates at speeds nearly 5-6 times faster than normal SSDs for maximum storage performance. A typical DAW user will want at least 1 TB of additional space for high quality storage of projects and large plug-ins or sound libraries. Power users may even require anywhere from 3-6 TB depending on the plug-ins and sound libraries they plan on using.
All of our workstations come installed with at least 16GB of RAM which is more than enough to meet the 8GB+ recommendations from most DAW developers. We recommend 16GB for most of our users, however 32GB may be a good upgrade in a heavily sample-focused production environment where there are many large samples being loaded into the RAM all at once. All Orbital Computers Workstations are also designed to be easily user expandable with non-proprietary memory modules, should the need arise. All RAM used by Orbital comes with a manufacturer's lifetime warranty on parts.
For our graphics card recommendation, we suggest simply using Intel's HD Integrated Graphics. Doing so not only allows you to save money on a GPU, but it will also reduce the overall noise. Intel's HD Integrated Graphics keeps the number of moving parts to a minimum while still happily running a few 4K monitors, allowing an audio production professional to have plenty of space for their full workflow. Audio production typically has very little graphics demands. Please contact us for GPU recommendations if your workflow involves any video editing, 3D applications or other GPU intensive software.
Our system recommendation for Audio Production pros using DAWs like Reason, Avid Pro Tools, Ableton, and Adobe Audition is the Orbital Silenced Q2000, a system designed from the ground up to meet the demanding needs of heavy audio production, providing a maximum combination of high core count, top of the line single-thread performance, all in a silent package. The Q2000 is built in one of the quietest PC cases on the market, the Fractal Define C, packed with extensive sound-deadening foam without sacrificing airflow or cooling capabilities. The Silenced Q2000 also makes use of a top-of-the-line whisper quiet Noctua NH-U12S Silent CPU cooler, Noctua Silent case fans, as well as a Corsair RM series power supply which, unlike some power supplies, has no electrical whine and can turn off its fan in low-power mode for even less noise.
Orbital Computers has been a leading professional workstation computer builder for over 8 years. We only build with the highest quality components, providing maximum performance, unbeatable reliability, and industry-leading in-house tech support, free for life. All Orbital Computers Workstations are built and supported in the USA.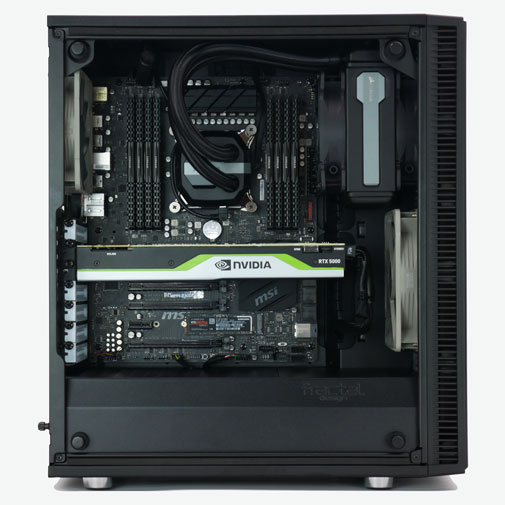 Industry Leading Warranty & Support Standard
Providing top-notch technical support is our main long-term priority. All support is provided by Orbital Computers' own skilled in-house employees – we NEVER outsource our support! Our support staff are trained on the inner-workings of many common DAW applications, giving them an ability to respond immediately and effectively to help resolve technical issues. Every Orbital Computers Workstation comes with our comprehensive warranty which includes free lifetime tech support, lifetime labor & 3-year parts warranty (minimum), 3-year on-site service, and express parts replacement. None of our competitors' support programs stack up. To ensure 100% reliability and stress-free Plug-and-Play operation, every professional workstation we build undergoes nondestructive stress and stability testing for up to 72 hours.
We are so confident that our Music Production and Audio Engineering computers and are the lowest priced, highest performing systems available, that if you find a lower priced custom PC from any other online source, we will beat their price! Just contact us here with the link and we'll see to it that you get the lowest price. Due to the incredibly diverse nature of professional applications, it is strongly recommended that you contact us before finalizing your order to ensure you are getting the best Audio workstation at the lowest possible price. We can custom configure your order so that your Orbital Computer works perfectly for you and your specific applications. Our goal is to save you money by recommending the most cost-effective solution for your unique needs, so don't hesitate to give us a call today!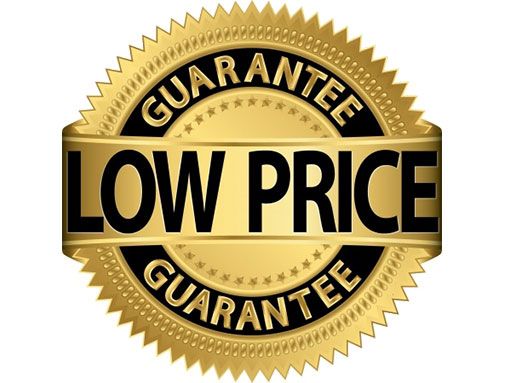 Extensive Quality Control - Build/Test Tracking
We know every Orbital Computers Workstation will be put through the ringer on your intensive productivity apps including Cubase, Ableton, Pro Tools, FL Studio, Reason and more. With that in mind, every Orbital Workstation receives extensive stress testing, temperature monitoring, and benchmarking to ensure your new workstation is operating at peak performance. As the build progresses into the stress testing and validation phase, we will email you a link where you can monitor stress testing progress, see photos of your PC, and get valuable information on BIOS modifications and driver versions installed. Every single Orbital Computer we build gets this personal touch which contributes to our philosphy of Stability First.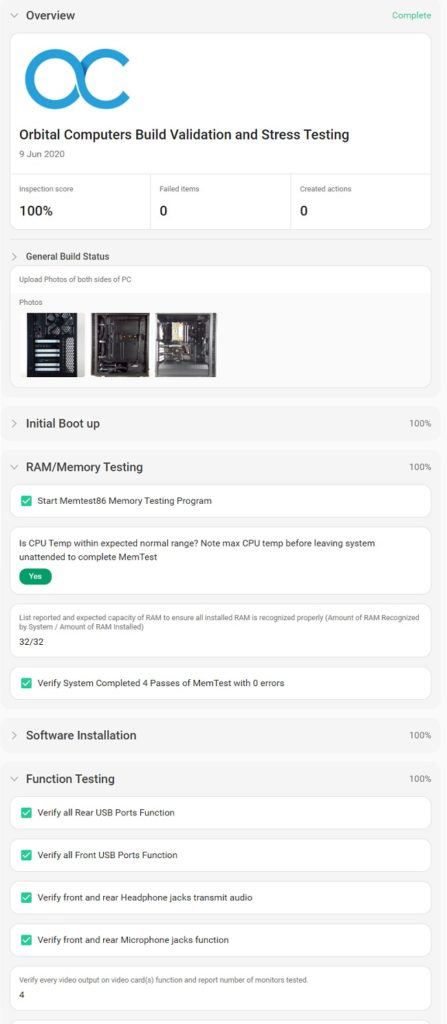 Select An Audio Production Computer
Click here to compare our powerful Audio Production Computers or contact us for help deciding which parts to choose.