Hand-built and supported in the US, Orbital Computers' CAE Workstations offer unrivaled performance and reliability.
View our industry-leading warranty – included with every Orbital Computer!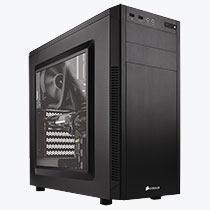 Budget-friendly CAE workstation, designed for maximum single-threaded performance with solid multi-core and GPU compute capabilities.
Intel Xeon E3-1275 v6 CPU
4 Cores, 8 Threads, 4.2GHz
Nvidia Quadro and/or Tesla GPU
2 GPU Support - Single GPU Recommended
Extreme-performance CAE workstation – best mix of high-end single/multi-threaded performance. Designed for intensive GPU accelerated simulations.
28 Cores, 56 Threads, 3.8GHz
Nvidia RTX GeForce, Quadro and/or Tesla GPU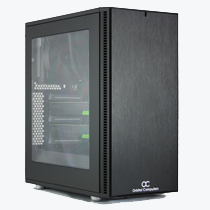 Fastest HPC workstation – with up to 40 Cores, 80 Threads, and 3 GPUs the A5000 Pro offers ultimate simulation simulation performance.
Dual Intel Xeon Silver or Gold
Up to 40 Cores, 80 Threads, 3.7GHz
Nvidia Quadro and/or Tesla GPU
Purpose Built by Orbital Computers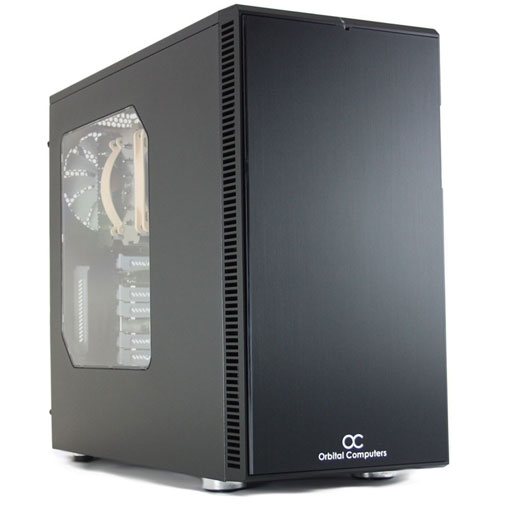 Orbital Computers' CAE Workstations are designed from the ground up to power through intensive FEA, CFD, and general HPC simulations by using carefully curated Intel Xeon processors, error correcting DDR4 RAM, and CUDA-enabled GPU accelerators to provide supercomputer level performance in a desktop form factor. Orbital Computers' FEA workstations provide the perfect mix of single-threaded CPU performance for CAD tasks, multi-threaded CPU performance for CFD, FEA, and general simulation tasks, and support for GPU acceleration with the latest Nvidia Tesla co-processors. Experience major improvements in your CAE workflow with an Orbital Computers FEA workstation – contact us today for a personalized CAE workstation recommendation or view our simulation workstations here.
GPU Accelerated Simulation
Many simulations within ANSYS Fluent, Mechanical, and Nexxim can be offloaded from the CPU to the GPU to be solved in a highly parallel manner, providing significantly decreased simulation time. Decreased simulation time means more iterations leading to further refined products with a quicker time to market – all with lower IT costs when compared to traditional CPU simulation. Orbital Computers' CAE workstations support up to 3 GPUs in a desktop form factor for ultimate GPU accelerated simulation. Further improving ROI on Orbital Computers' GPU accelerated workstations, ANSYS' HPC licensing scheme treats each GPU socket as a CPU core, providing major savings on software licensing. Gain a competitive edge with a GPU accelerated Orbital Computers ANSYS workstation – contact us today for a custom-tailored solution.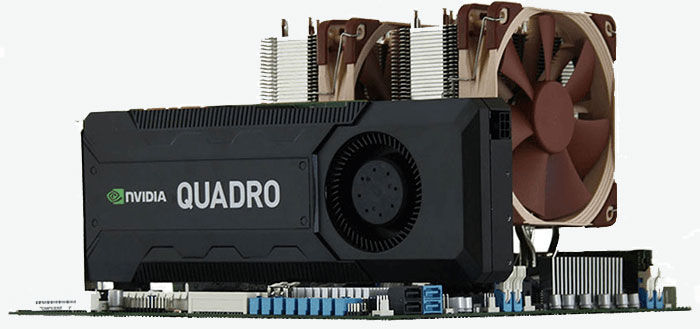 All FEA and simulation workstations built by Orbital Computers offer high-frequency, low-latency error checking and correcting (ECC) RAM by default. ECC RAM maintains data integrity for sensitive simulations to provide truly dependable results. Since CAD/CAE workloads heavily tax system RAM and video RAM, all Orbital Computers CAE workstations support a minimum of 64GB 2133MHz ECC DDR4 RAM, with higher end configurations like the A5000 Pro supporting up to 1 TB of system RAM. We exclusively use VRAM-packed professional grade Nvidia Quadro and Tesla GPUs with up to 24GB GDDR5 ECC VRAM, which are designed for prolonged intensive use within a mission-critical setting. Contact Orbital Computers today for help determining how much system and video RAM your new workstation needs.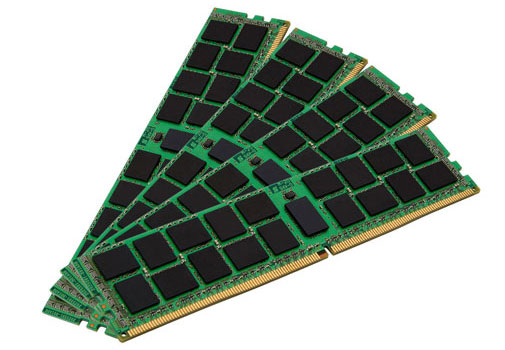 Configure Your Simulation Workstation
Click here to view the full selection of Orbital Computers CAE Workstations. Don't hesitate to contact us for a personalized workstation recommendation. Our goal is to configure your workstation with all the performance you need while keeping the price to a minimum. We'll put our expertise to work to make sure your new PC has everything you need and nothing you don't.